Media awareness resources: «8 questions to ask of comics»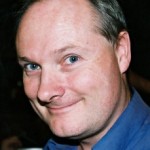 It is a privilege to announce yet another key media awareness resource on EngagingMedia, this time on the broad and fascinating genre of comics:
This new media awareness resource is written by qualified Norwegian author and media critic Bjørn-Are Davidsen.
Highly recommended!
————
Norsk: Behovet for praktiske mediebevisstgjøringsressurser er et tilbakevendende tema på denne bloggen! Denne gangen er det en glede å informere om en ny ressurs om tegneserier på EngagingMedia, skrevet av ingen mindre enn produktive Bjørn-Are Davidsen.
Med hjelp av slike relevante ressurser kan du og jeg «Bli en mediekritiker» – som er tittelen på en kommentar av meg som idag er publisert på Kulturvinduet (som for øvrig er relansert i nytt og attraktivt format denne uken).