Hjelp til mer bevisst mediebruk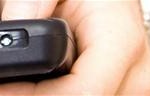 Dagens nyhets- og underholdningsmedier er på mange måter den glemte pedagogen. Ikke minst derfor er det viktig å bli en mer bevisst mediebruker, enten det nå gjelder venner, familie, menighet eller skole som arena.
Jeg anbefaler i den anledning Ti spørsmål til bevisstgjøring på egen mediebruk. Spørsmålene er hentet fra boka Manus for livet. Film som verktøy i trosopplæringen (IKO / Damaris 2010).
For den som ønsker tips om gode og konkrete spørsmål i møte med ulike mediesjangrer, anbefales nettsiden Engaging Media. Her finner du nyttige spørsmål om en rekke ulike sjangrer, f.eks. om nyheter, romaner, tegneserier og musikk.
God mediebruk!
———–
English: Today's news and entertainment media function as informal educators, whether the educational arena is our peer groups, our families, our churches or our schools. Therefore, we need to become more aware of underlying attitudes, values and worldviews in our engagement with the many media messages that surrounc us in our everyday life.
This leads to the urgent need to cultivate the art of asking appropriate questions to the various media genre. You can find a number of insightful guides with analytical and practical questions at the website Engaging Media.