Truth, Christian Mission and Apologetics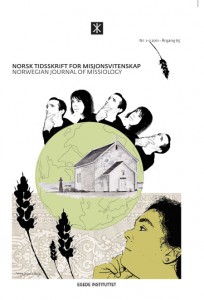 Norwegian Journal of Missiology recently made my article on «Truth, Christian Mission and Apologetics: A Response and A Proposal» (published in nr. 1, 2013) available online.
The article is introduced as follows:
The issue of truth is one of the most fundamental questions in our contemporary pluralistic world. Most global, national and local contexts are characterized by competing religious and secular truth-claims… Whether public or private, Christian missional engagement should be in the forefront in developing appropriate arenas and attitudes for mutual dialogue, debate and critique…

This dual concern for truth in general and for Gospel truth in particular characterizes J. Andrew Kirk's significant essay on "The Religious Smorgasbord: What is Truth?", where he proposes inference to best explanation (IBE) as a key tool both for dialogue in general and for Christian mission in particular.

This article contains both my response to Kirk's key contribution, with an emphasis on affirming, assessing and applying his material, and my own subsequent proposal, suggesting appropriate apologetic approaches and arguments.
See also the related video resources on Paul as an apologist in Athens.
————-
Norwegian:
Norsk Tidsskrift for Misjonsvitenskap har nå gjort min artikkel «Truth, Christian Mission and Apologetics: A Response and A Proposal» (nr 1/ 2013) tilgjengelig online.
Her følger et norsk sammendrag:
Sannhet, kristen misjon og apologetikk

Denne artikkelen har en todelt hensikt, dels å respondere på J. Andrew Kirks vesentlige artikkel om «The Religious Smorgasbord: What Is Truth?» og dels å presentere mitt eget bidrag om hvordan sentrale apologetiske anliggender kan og bør integreres i missiologisk tenkning og praksis. I den første delen av artikkelen bekrefter jeg Kirks hovedtese om at «slutning til beste forklaring» er en fruktbar missiologisk tilnærmingsmåte i en pluralistisk kontekst, før jeg introduserer noen viktige nyanseringer og tre aktuelle eksempler. Den andre delen av artikkelen inneholder så mitt eget bidrag, der jeg presenterer to sentrale teser. For det første argumenterer jeg for at apologetikkens rolle bør forståes både i forhold til pre-evangelisering, evangelisering og post-evangelisering. For det andre løfter jeg frem tre argumenter fra Apgj. 17,16-34 som en aktuell apologetisk modell, nemlig 'naturlig teologi', 'absolutt autoritet' og 'Jesus og oppstandelsen'. Disse tre kan alle uttrykkes i argumentativ form som «slutning til beste forklaring».