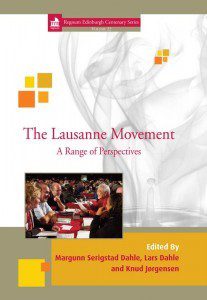 Lederutvikling på ulike læringsarenaer er et sentralt anliggende i mange ulike kristne sammenhenger, ikke minst i den globale evangelikale Lausannebevegelsen.
Jeg setter fokus på lokalmenigheten, teologisk utdanning og akademia generelt som tre sentrale læringsarenaer i en fagfellevurdert artikkel som ble publisert i Scandinavian Journal for Leadership & Theology (open access) i desember 2016.
Artikkelen har tittelen «Læringsarenaer som kan fostre misjonalt lederskap. En drøfting av Cape Town-erklæringens evangelikale og missiologiske bidrag til lederutvikling».
Den kan leses i sin helhet HER.
---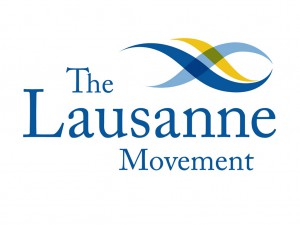 English:
The local church, theological education, and the academy at large are key learning arenas which may foster missional leadership.
This is the heart of my argument in a peer-reviewed article in Norwegian published in December 2016 in Scandinavian Journal for Leadership & Theology (open access). The article contains reflections on The Cape Town Commitment's evangelical and missiological contribution to leadership development.
Abstract (in English!):
«This article explores evangelical perspectives on how to foster missional leadership on key learning arenas. The Lausanne Movement is widely regarded as representative for evangelical perspectives, and its roadmap The Cape Town Commitment (CTC) is therefore selected as the material. In line with CTC, missional leaders are viewed as a broad category which includes church and mission leaders, Gospel-inspired social action leaders, and Christian thought-leaders in the public arena. The background is today's pluralistic and secular context, with 'the civil public square' as a desirable common vision. Key evangelical convictions in CTC, shaping the fostering of missional leaders, include the foundational grace of Christ, a classical evangelical theology, a holistic missional approach, and a 'whole person' leadership development. The church, theological education, and the academy at large are selected as significant learning arenas in CTC.
The church arena, claims CTC, should be shaped by biblical teaching, equipping for apologetics, and a holistic view of calling. As a learning arena, per CTC, theological education needs to have a focus on the missional intention, the missional tasks, and the missional equipping, all of which presuppose the centrality of the Bible. Therefore, every theological education should undertake a «missional revision». In terms of the arena of the academy at large, CTC emphasizes its formative role, stresses the need both for Christian institutions and Christians in the 'secular academy', encouraging faith and learning as well as public apologetics.
All this leads to final missiological reflections, where it is argued that fostering missional leaders on these arenas (a) is enhanced by an emphasis on «bearing witness to Jesus Christ and all his teaching in every nation, in every sphere of society, and in the realm of ideas», (b) presupposes an understanding of cognitive dissonance as a key challenge in the contemporary secular context, and (c) should include a comprehensive apologetic strategy for all three arenas.»