I kjølvannet av en tendensiøs og feilaktig omtale av Francis Schaeffer i hovedsaken i Vårt Land 20/8, er det vokst frem en interessant og verdifull diskusjon om Schaffers apologetikk – og relaterte livssynsspørsmål – på verdidebatt.no.
Utgangspunktet for debatten er Erling Rimehaugs innlegg «Schaeffers arv» og mitt eget innlegg «Schaeffers arv – Two Contents Two Realities».
Innlegget i Vårt Lands papiravis (publisert 24/8) av Espen Ottosen og meg dokumenterer hvorfor presentasjonen av Francis Schaeffer i hovedsaken i VL 20/8 var både feilaktig, urimelig og tendensiøs: Vårt Land svartmaler Francis Schaeffer. (Dette innlegget er også publisert på verdidebatt.)
—————-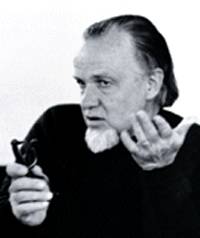 Hensikten med dette blogginnlegget er å introdusere noen sentrale ressurser for mer kunnskap om Francis Schaeffers (1912-84) liv og tenkning:
1. Standardbiografien er skrevet av Colin Duriez: Francis Schaeffer: An Authentic Life (Crossway Books 2008). Duriez er ellers kjent for en rekke innsiktsfulle bøker om C. S. Lewis, J R R Tolkien og deres fantasy-forfatterskap.
2. De to offisielle websidene er L'Abri Fellowship og L'Abri Ideas Library, med mye historisk og aktuell informasjon. Sistnevnte nettsted gir bl.a. tilgang til «Dr Schaeffer Collection«.
3. En rekke viktige artikler og blogginnlegg om Schaeffer og hans apologetikk kunne være nevnt. I denne omgang er det tilstrekkelig å nevne følgende:
4. Jeg gjør også oppmerksom på følgende informative og engasjerende norske blogginnlegg:
5. L'Abri har også en skandinavisk gren av arbeidet som kalles L'Abri Sweden / Nordiska L'Abri. Etter at arbeidet der har vært på lavbluss noen år, så er arbeidet nå i 2011 gått over i en spennende re-etableringsfase. Det er det svenske ekteparet Stefan og Lois Lindholm som leder arbeidet. Stefan Lindholm er for øvrig også MHS-doktorand og medredaktør av Theofilos. Besøk på Nordiska L'Abri anbefales varmt!
(Dette blogginnlegget er oppdatert 31/8.)
—————-
English: The Christian daily Vårt Land published a feature report on conservative American politics and religion last Saturday which included tendentious and misleading information on Francis A. Schaeffer. This has led to an interesting web debate (at www.verdidebatt.no) on Schaeffer's apologetics and related worldview issues. The intention of this blog post is to introduce key resources on Schaeffer's life and ideas.
It is well worth reading New York Times columnist Ross Douthat's clarifying blog post on 29th August entitled «The New Yorker and Francis Schaeffer». This is an insightful critique of Ryan Lizza's original article in The New Yorker, which clearly played a key role in Vårt Land's coverage.